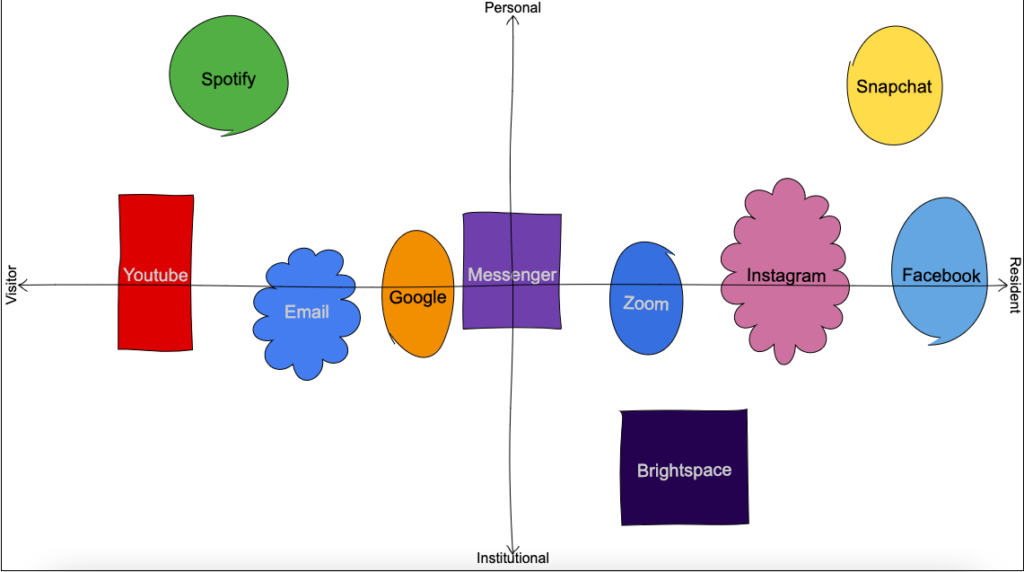 By today's professional networking standards, I'm pretty old-fashioned. I prefer to connect in person and with those in my community, find common ground, and gain knowledge that way. I know this makes my world much smaller and limits the connections I could potentially make. However, I have had a digital identity for many years. I spent my teenage years on social networking sites like Facebook, Instagram, and Snapchat. Every year, my high school would invite an online safety expert to speak to us about the dangers of putting your life online. It was made clear to us that we had to keep future job opportunities in mind every time we posted a photo, status, tweet, etc. Of course, our security was at the heart of these discussions, but the permanence of the internet was emphasized, and we were warned to carefully shape our digital identities with our future employees in mind. As redundant as these presentations may have seemed, I believe they have helped me make better decisions about what I should and should not share on my social platforms. I understand that even though the line between the private and public spheres is blurred, I need to keep certain things offline. I don't want a decision I made at sixteen or twenty to impact me ten years later.
Today's generation of students is more connected than ever. Social networking sites like Facebook and Instagram are already being used to create new connections in both professional and personal settings. However, the world made an even bigger shift online when the COVID-19 pandemic began. We saw schools move to online learning, some of us ordered our groceries online, and most importantly, our social and professional lives were completely dependent on these digital platforms. Students use platforms such as Brightspace and Microsoft Teams to stay connected and up to date on schoolwork and class discussions. Facebook discussion groups and other platforms are also used by students to build professional relationships on and around campus. Often, students also use sites such as LinkedIn to make professional contacts.
Professional learning networks don't necessarily start online. Sometimes, meeting a co-worker, classmate, or professor is all it takes to make a professional connection. Co-ops and work-study positions, which are usually posted online, are also a great way to expand your professional learning network. It is important that the contacts we make are related to our field of study or interest and that we can learn from them in some way. Thanks to the internet, I have been able to use my personal network to launch my professional network. Facebook groups have been very helpful in finding members of different communities to learn from. It is important to remember that it takes time to make multiple connections, but slowly a network can be built.